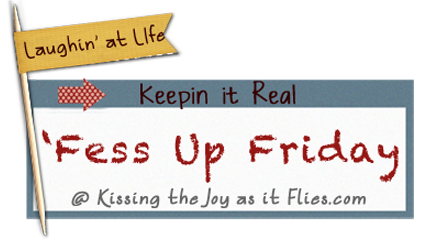 Since I spent the better part of the last week immobilized with grief from the loss of a friend, I must admit finding my "fess-ups" has been like hunting flowers in the weeds.
Here are just a few "daisies" in a weed covered week:
Making my lunch, which always is a trick since I cannot seem to keep my growing kindergartener full enough to not interrupt my progress with his "can I have some more..." and "can I have something ELSE?" was interrupted by shouts of "MOM!! LOOK!!" so loud I was jolted from my low blood sugar state to give full attention to these adorable faces...
Turkey Glasses and a Turkey Nose. I could care less about "don't play with your food" theories. I love it when my kids are creative like this, especially when I need a good belly laugh!
My second son is obsessed with perfecting armpit farts and I am not sure if I should stop him or not. Every one needs a skill right?
I posted this on my facebook profile this week: