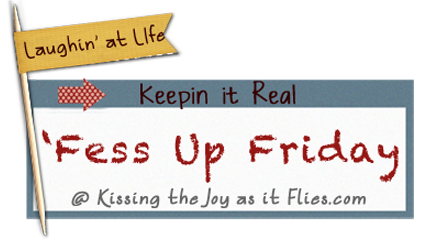 So it's been another busy week around here. So I am posting EARLY - so I can do at least 1 thing ahead of schedule!!
- My youngest son put his pants on backwards first thing Monday morning. I suggested he take them off and turn them around... he declined. He told me he wanted them that way. I chose to find it amusing instead of embarrassing... even though we had to go several places including church that night.
- My two sons who are 14 months apart have had almost all their toys removed as a result of their unwillingness to pick them up. And yet, somehow their room continues to look like this:
The Star Wars saga continues as we have discovered the new cartoon "Clone Wars". I rented the movie. They love it. This is John's version of "Asoka Tana" the Jedi patawan (apprentice) to Annakin Skywalker... Yes, I know the lingo... unbelievable! (that's the "Fess-Up" part!) But he sure is cute! :)
- I realized the other day that there is no way for me to stop giving perpetual instructions about washing hands... this was a hand discovered AFTER the park and AFTER he at his lunch... but it builds his immune system right?
- After years of being too tomboy and too judgemental of women who choose to spend their money on such extravagant things as fake nails and "twinkle toes"... I caved. I love them. I understand the girls who have them and they are worth every penny. I feel like a woman and in a house full of men, that is becoming VERY important to me!
And there ya have it. My confessions for the week. Now off to pack, clean and pick up kids in 30 min? Nothing like waiting til the last minute! :)