Oh well. It's been three weeks in the making...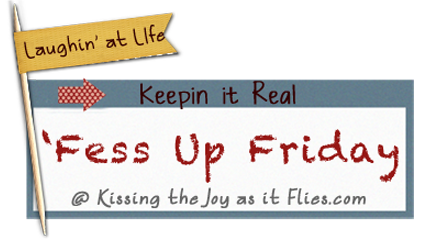 You aren't going to believe this... I wake up Monday morning to an email from a company that says, "Cure the Monday Morning Blues, Buy 2 Bras, Get One Free!" Seriously. Are they kidding?
That is the last kind of "pick me up" I need! On a Monday morning my girls will be harnessed by my body armor type sports bra that will contain them until the end of my workout. Yes, I did buy it from that site, but seriously, it was not a "cure" for anything. Except since I bought the pink one, some portion of the outrageous price will help breast cancer research. That is a good thing.
I always seem to compliment my kids on their poo. What's up with that. I know I have been given the gift of encouragement, but really? I JUST realized it today when I was wiping my 3 year old fellas booty and said "good job!" out of habit. Wow. Well, I guess it can't hurt right? And boy oh boy, aren't you glad I didn't take a picture for this comment!!!!
I know it's a bit late to include the back to school pics, but that is my fess up anyway... I am still in back to school mode. We are just finishing our third week and I am still trying to get in the groove!!
Dessert bin - 1 item only
Snack bin - 1 item for after Cross Country, 1 item for snack time, 1 item for lunch box
Stacked neatly on my coffee table corner by my couch because my house is small and I haven't found anywhere else to put them yet.
They have to choose at least 1 "protein" either deli meat or cheese and 1 fruit or veggie. This system works really well, so far...
Oh AND I cleaned my refrigerator finally, after my son dumped half of a water pitcher all over the entire shelf and floor.
My sons have entered school this year with exuberance and I with trepidation. You see, we have this recurring theme that happens...
- Daddy gets called out of church because one of our sons has been talking and playing (light saber wars, no doubt) during Sunday school and after repeated warnings refuses to stop. Yes, that means, despite the patience and kindness of our children's pastor, he got kicked out.
- I have had two boys receive warnings about their behavior at the Kroc Center, my gym that I love, only slightly less than my church. My two older sons don't do the play care there anymore because my workouts happen when they are at school now. My youngest has had several different behavioral challenges at different times and I have promised him that if he gets kicked out of play care the consequences will be not only a grumpy mommy, but some very meaningful encounters with mommy for significant behavior modification. He has since chosen to change his ways. And yes, I said that to him exactly how I wrote it and he COMPLETELY understood... yeah, right! He is doing better though. I convinced him he was supposed to be a big helper. He likes that idea. so far.
- We went camping, to squeeze the last bit of summer fun from the woods, the sunshine and the campfire.
Learning how to use the "fire stick" and the axe really made mommy nervous. But, everyone had success.
And man cubs felt powerful and confident.
Jedi warriors like the woods too.
Daddy teaching the important art of plastic ware melting.
I think that looks super cool!